Riverside Wharf Wins Unanimous Support from Miami City Commission, Continues to Gain Support in the City of Miami Referendum to Extend their Land Lease Ahead of August Primaries
Referendum #152 would extend the developers' lease 50 additional years, paving the way for Riverside Wharf to become a longstanding part of the Miami River Community
MIAMI – August 01, 2022 – After the City of Miami Commission's unanimous decision to move ahead with the Riverside Wharf master plan, Miami voters will have the opportunity to vote "yes" to extend the land lease for the development which will pave the way for Riverside Wharf to become a longstanding part of the Miami River community. Riverside Wharf, developed by MV Real Estate Holdings (MVREH), in conjunction with Driftwood Capital and Merrimac Ventures, is a $185M hospitality-driven entertainment complex along the historic Miami River. The 10-story, 1.5-acre development will rise as a world-class entertainment destination expected to usher in a new era for the River District by providing a new home for Wharf Miami, as well as brand new dining and nightlife concepts and a 165-key Dream Miami hotel that will be an amenity for the city and attract continued growth to the undeveloped riverfront neighborhood. Construction for this development is slated to start in the second quarter of 2023.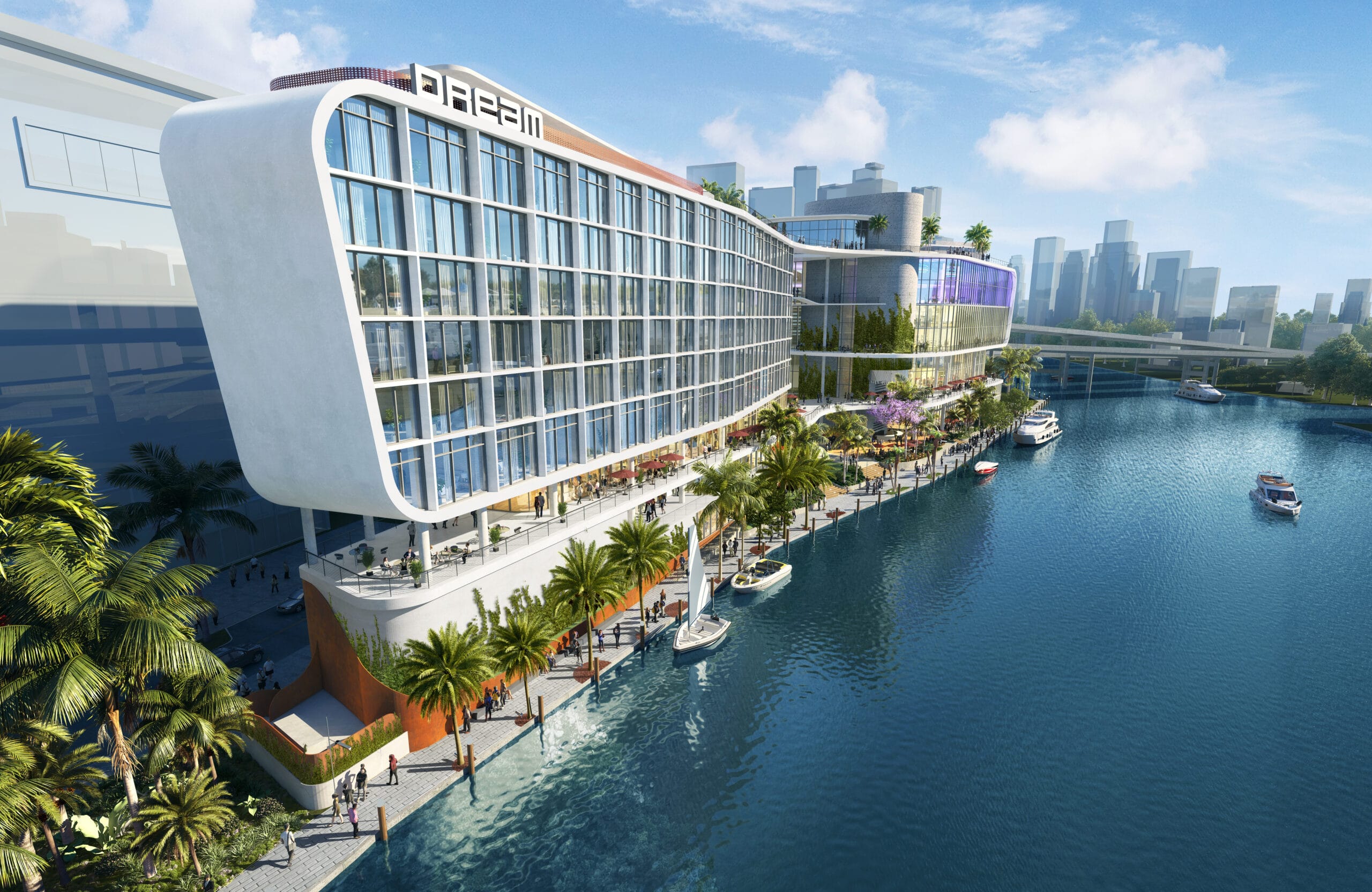 "We are committed to transforming the Miami River district into a world-class entertainment destination and realizing the shared vision for this neighborhood that the city commission, mayor and Miami River Commission have long supported," said Alex Mantecon, co-developer of Riverside Wharf and co-founder of Breakwater Hospitality Group. "We are pleased that voters will have the opportunity in August to reaffirm their support of this vision and push forward our plans to create Riverside Wharf, an incredible entertainment district that will usher in a new era for the Miami River."
The August ballot's Referendum item #152 would add 50 years to Riverside Wharf's current lease of the city-owned parcel of land, which will be part of the development site. The project has already been approved by the city. The ballot measure will also increase the base rent so more money flows back into the City of Miami, and secure the construction of a new public riverwalk and seawall.  
With the construction of Riverside Wharf slated to begin middle of next year, The Wharf Miami will temporarily close operations once construction commences and will open as a permanent venue as a part of the new development. Since opening its doors in 2017, the Wharf Miami has become a one-of-a-kind open-air venue and South Florida entertainment staple. The Wharf Miami's resounding success and international attention paved the way for Riverside Wharf to take its place along the Miami River. Announced in December 2021, the landmark waterfront project will establish a legacy of giving back to its surrounding community. The proposed rise in rent in Referendum item #152 will ensure more money goes back to the City of Miami as Riverside Wharf emerges and thrives. Its efforts to beautify the area, create long-lasting economic opportunities, and implement its proposed program of community benefits such as a new seawall, street improvements and resiliency measures will allow Riverside Wharf and the surrounding river district the stability it needs to serve the people of Miami for decades to come.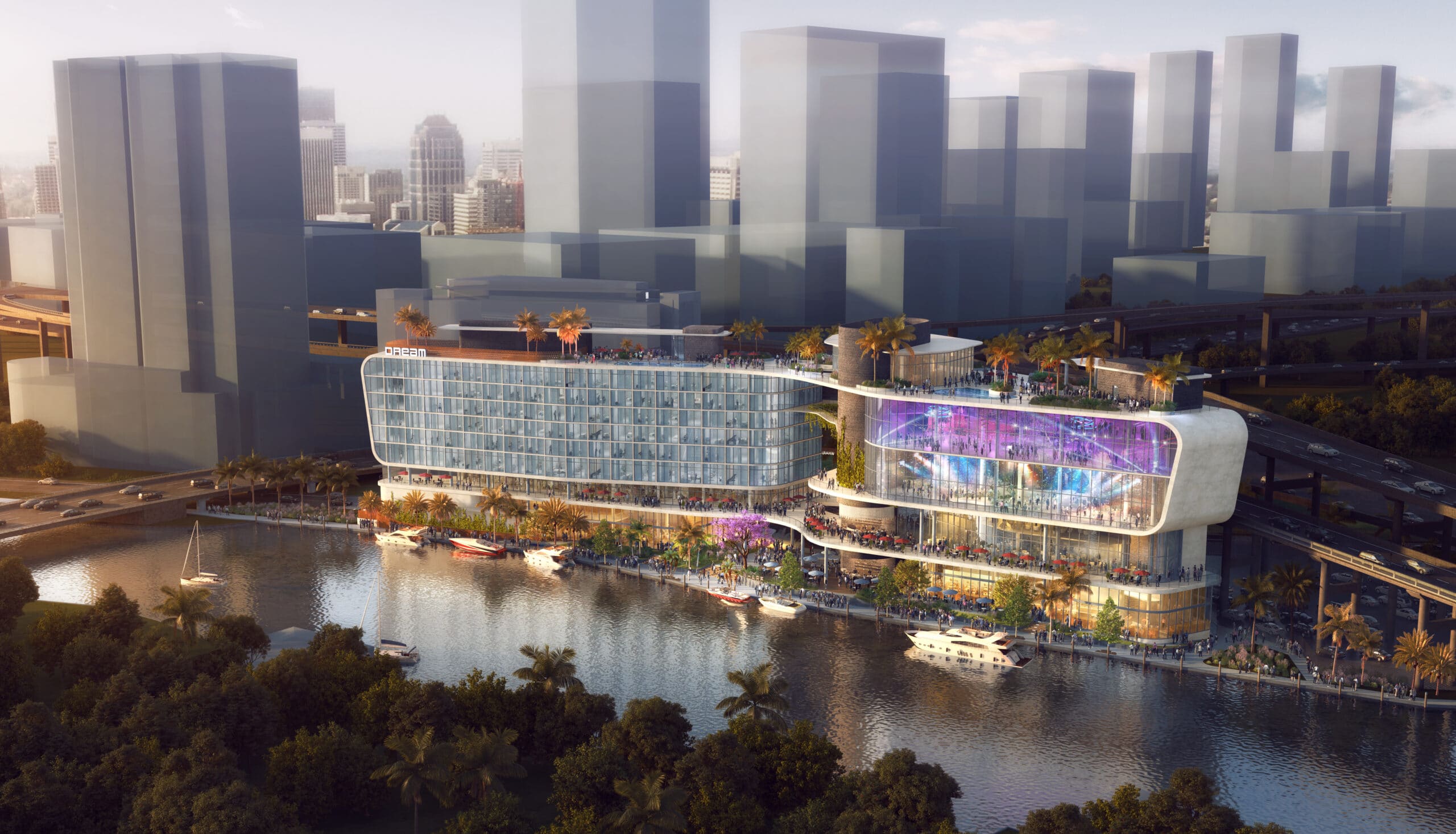 "We are extremely proud of the huge hit The Wharf has become and the way Miami has embraced this special one-of-a-kind venue," said Emi Guerra, co-founder of Breakwater Hospitality Group. "So many memories have been made here, and we are super excited to keep elevating the level of Miami's hospitality scene for future generations with the bigger, better, and permanent Riverside Wharf."
Riverside Wharf is a 200,000-square-foot, two-tower development, designed by Jon Cardello of Cube3 architects, with interior designs by world-renowned iCrave and landscape design by Savino-Miller Design Studio, that will offer a fully immersive Miami experience anchored by a highly amenitized 165-key Dream Miami luxury hotel. It will also feature the rebirth and expansion of The Wharf Miami, with 16,000 square feet of signature restaurants, a 12,000-square-foot event hall, a world-class 30,000-square-foot nightclub and rooftop dayclub, and a private marina capable of accommodating megayachts. 
Riverside Wharf will pay homage to the Miami River and the neighborhood's historic fishing culture as a continuation of The Wharf Miami's storied legacy. It will celebrate the area's beloved Garcia's Fish Market through a seafood market on the grounds, where locals can get the freshest catch daily. 
###
MV Real Estate Holdings
Founded in 2008 by Alex Mantecon and Guillermo Vadell, MV Real Estate Holdings, LLC ("MVREH") is a multifaceted real estate investment and development firm specializing in the acquisition and development of complex and unique projects. With over 200 transactions since its inception, MVREH has distinguished itself with marquee projects within downtown Miami (the East Coast Building, The Wharf Miami) and multiple projects along the Ludlam Trail (Altis Ludlam Miami & Ludlam Trail Towers). MVREH's portfolio includes holdings across multiple asset classes including self-storage, multifamily, and hospitality.
About Breakwater Hospitality Group
Breakwater Hospitality Group is a multi-concept food and beverage investment and operations firm based in Miami, Florida. Founded in 2018 by Emi Guerra and Alex Mantecon, Breakwater's concentration on quality beverages and cuisine transcends dining into memorable spaces with unforgettable locations, culminating in community social hubs. Currently, Breakwater Hospitality Group operates The Wharf Miami, The Wharf Fort Lauderdale, Rivertail, CH'I in Brickell, The Piefather, and Carousel Club, and in 2022 will open JohnMartin's and Pier 5.
Media Contacts
Melissa Sweredoski
melissa@levypublicrelations.com
410.610.6321
Allison Baer
allison@levypublicrelations.com 
260.417.0996